Launch of New Global Food Safety Strategy
November 8, 2022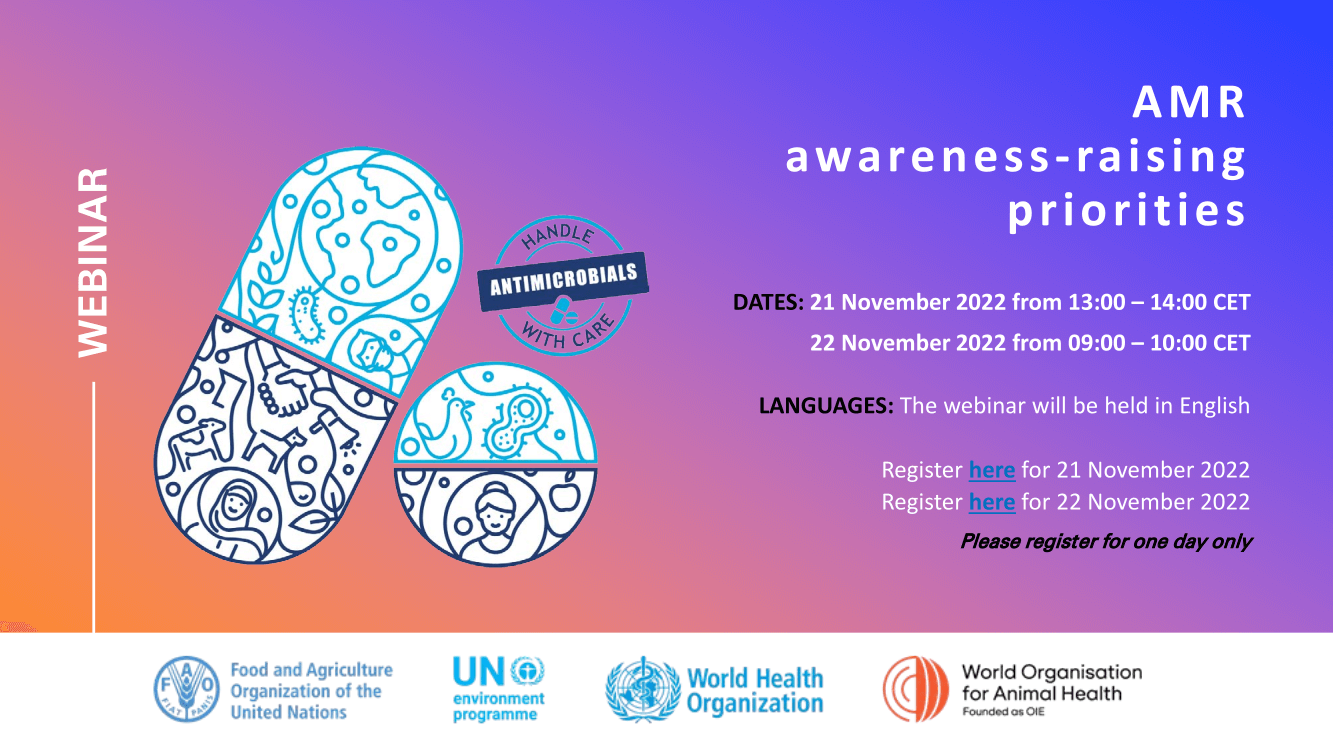 WORLD ANTIMICROBIAL AWARENESS WEEK (WAAW) 18 – 24 NOVEMBER 2022
November 9, 2022
Joint CCAFRICA/CCLAC/USA Colloquium on Codex Alimentarius

Commission Forty-fifth session on Thursday November 10, 2022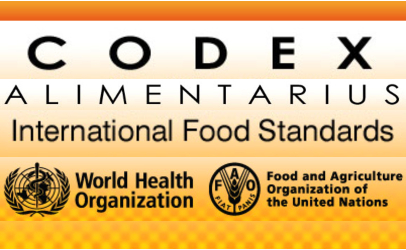 There will be a 
Joint CCAFRICA/CCLAC/USA Colloquium on Codex Alimentarius Commission Forty-fifth virtual session on Thursday, November 10,2022, open to all codex committees of the Americas, Caribbean and African countries.
The Colloquium is being held as part of a joint 
CCAFRICA/CCLAC/USA 
Codex initiative with the aim to enhance Codex capacity in the Africa, Americas and Caribbean region. The objectives of the Colloquium are to:
Assist the Codex national committees in the preparation for upcoming Codex Technical committees: Codex Committee on Fats and Oils; Codex    Committee on Nutrition and foods for special dietary uses; Codex Committee on Food Hygiene; Codex Committee on Fresh Fruits and Vegetables; Codex Committee on Contaminants in Foods; Codex Committee on Pesticide Residues; Codex Committee on Spices and Culinary Herbs; Codex Committee on Residues of Veterinary Drugs in Foods.
Support the review of conclusions of major codex technical committees' discussions.
Enable codex participants to effectively prepare and contribute to the Codex Technical Committees, the Codex Alimentarius Commission and the Executive Committee.
Enhance the national Codex committees in data information sharing and networking.
Prepare for the 45th Session of the Codex Alimentarius Commission (CAC45) to be held at FAO Headquarters, Rome, Italy on Monday 21 – Friday 25 November 2022.
The Starting time is: 8:00 a.m. Costa Rica| 10:00 a.m. Washington DC | 9:00 a.m. Ecuador | 5:00 p.m. Nairobi Duration: 3 hours Moderator: Horrys Friaça.
IICA Registration link: https://iica.zoom.us/meeting/register/tZctd-2hrTMpHdBv09TSB52WJY9Tum7VCtu5
The Agenda will be looking at the committees here is the agenda link: Agenda Coloquio CAC45 ENG (v6).pdf