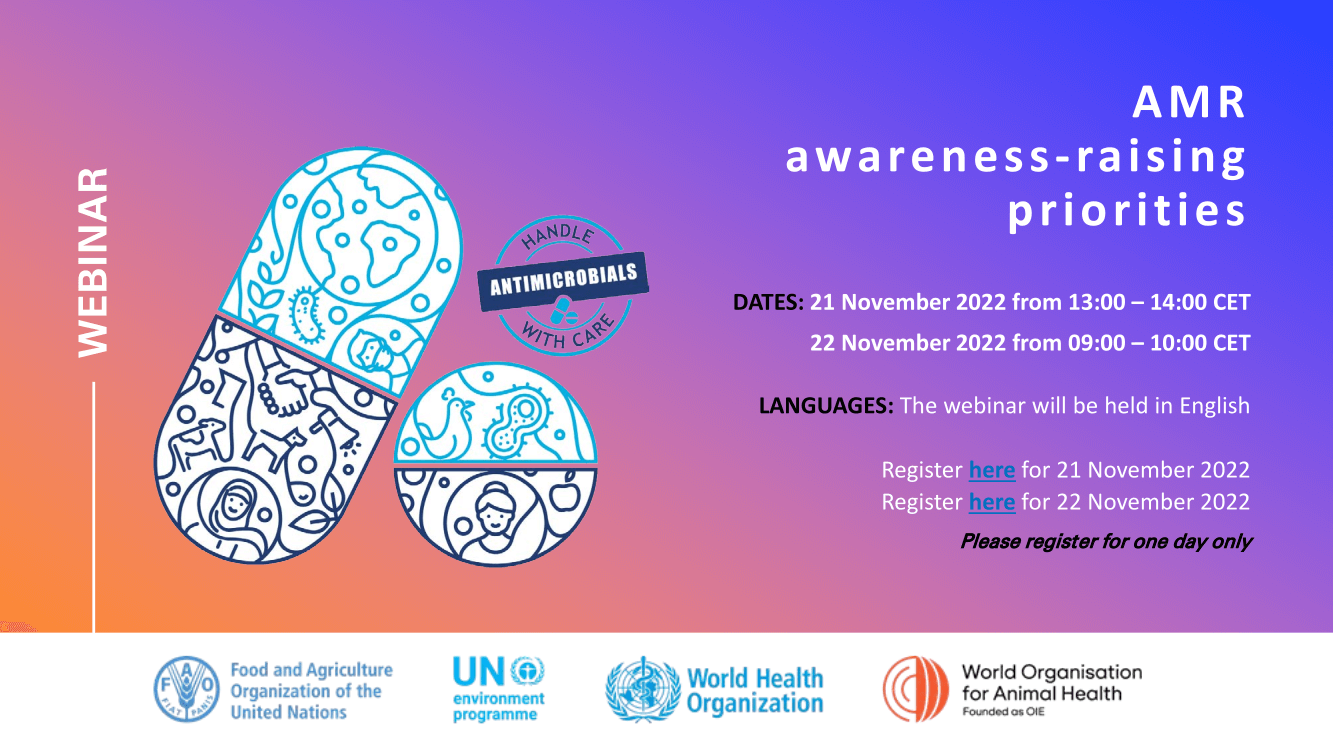 WORLD ANTIMICROBIAL AWARENESS WEEK (WAAW) 18 – 24 NOVEMBER 2022
November 9, 2022
NEWS ON CODEX
February 13, 2023
WORLD ANTIMICROBIAL AWRENESS WEEK (WAAW)
18 – 24 NOVEMBER 2022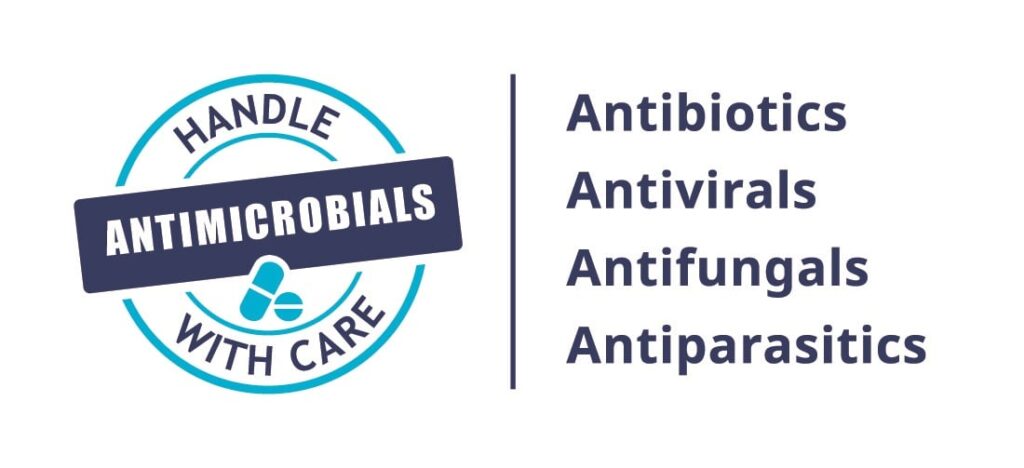 The Caribbean Health Food Safety Agency (CAHFSA) has joined the global campaign in observing "World Antimicrobial Awareness Week 18 – 24 November 2022.
World Antimicrobial Awareness Week (WAAW) is a global campaign that is celebrated annually to improve the awareness and understanding of Antimicrobial Resistance (AMR), to encourage best practices among the public, one health stakeholders, policy makers and all who play a critical role in reducing the emergency and spread of antimicrobial resistant pathogens.
This year WAAW Theme "Preventing Antimicrobial Resistance Together" will draw attention and mobilize action from all sectors to encourage prudent use of antimicrobials and to strengthen preventive measures working together through a One Health Approach.
The objectives are:
To raise awareness on the role everyone must play in prudent use of antimicrobials from plant, animal and human health sectors.
To bring attention and inspire action among all stakeholders, regulators, health professionals, industry players, farmers, consumers to preventive measures in place to reduce Antimicrobial Resistance (AMR)
CAHFSA is please to launch information on Antimicrobial Resistance on our website under the section Main Focus – Food Safety – Antimicrobial Resistance.
CAHFSA is pleased to see that the region has joined the global campaign and embraced the theme by all sectors working together Ministries in charge of plant, animal, human, food Safety and environment along with the Pan American Health Organization (PAHO), Food and Agriculture Organization of the United Nations (FAO), World Organization for Animal Health (WOAH), Universities and Research Institutions. See below Flyer from Jamaica for event next week.
Link for registration: https://paho-org.zoom.us/webinar/register/WN_rq3bs8kvR52a41dJhqI9Bg